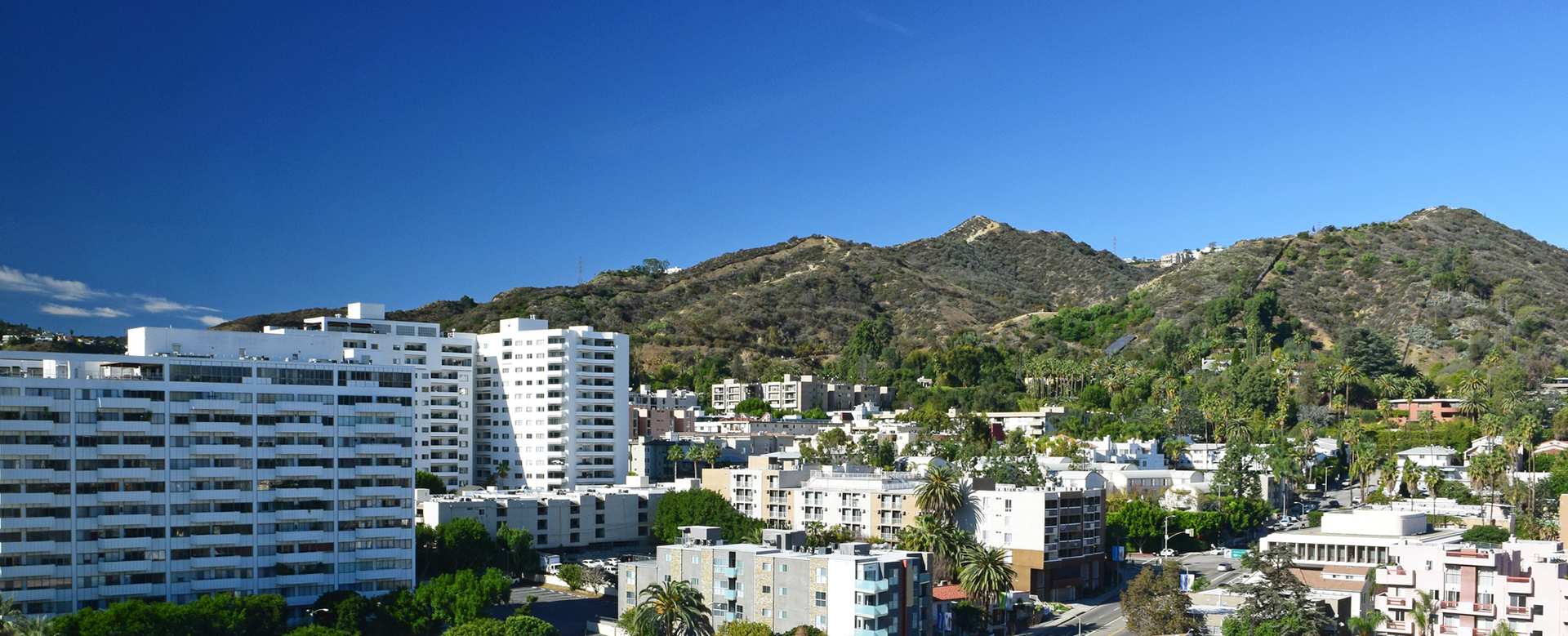 Scroll down and discover more
Web & Property Accessibility Statement
We aim to extend genuine hospitality to all guests and visitors of our hotel.


Our goal is to make it as effortless as possible for everyone, including people with hearing or vision loss, or any other disability, to access information about our hotel and to book a stay.


If you encounter problems learning about our hotel or booking a stay, we encourage you to contact us by telephone or email. Our helpful staff will be delighted to assist you. 


talktous@studiocitycourtyard.com
12933 Ventura Blvd
Studio City, California 91604
 
We are committed to providing an easy-to-use online experience for all guests, and believe that every website visitor, regardless of their device type or reliance on assistive technology (including screen readers, font magnification, translation or voice recognition software) should be able to research our site online at studiocitycourtyard.com

To ensure this, Studio City Court Yard complies with Level AA success criteria of the Website Content Accessibility Guidelines 2.0 (WCAG 2.0), an international standard measure of accessibility success. Our website and digital marketing programs thoughtfully adhere to these guidelines, and are continuously updated and enhanced to make our technology more accessible and user-friendly.


We have tested our hotel's website to confirm that we meet or exceed Level AA of the WCAG 2.0 Standard.


If you have questions or concerns, or would like to report an issue related to the accessibility features of our website, please contact us at talktous@studiocitycourtyard.com


You can learn more about W3C's Web Accessibility Initiative (WAI) HERE.
In addition, our full site was tested using SiteImprove, a third party authority in web accessibility. The website is routinely tested to ensure that any new or newly edited content conforms with the most up-to-date accessibility guidelines, as reported by the SiteImprove tool.


Browser Help
Optimize the way you view your web browser. If you are experiencing difficulty reading the Studio City Court Yard website on your screen, changing the settings on your browser may help to improve the readability and visibility of each page:


Find out more about the accessibility features of these leading Internet Browsers through the links below:


Hotel Website Accessibility Features
The website for Studio City Court Yard was developed to be fully accessible to all site visitors and is designed according to W3C Web Content Accessibility Guidelines (WCAG) 2.0. It conforms to most priority checkpoints which entail some of the following elements:
Navigation Shortcuts
To navigate our website, use the tab key to explore the elements of each page and the enter key to activate a highlighted link.


Structured, Semantic Markup
HTML heading tags are used to convey document structure. Navigation menus are tagged as HTML maps so that the menu title can be read, and the menu items are presented as a group. Please see our sitemap for easy navigation at: www.studiocitycourtyard.com/sitemap.


Images Visibility
All content images include descriptive ALT attributes.


Standards Compliance
The website is designed to conform to Level AA compliance, as specified by the Web Content Accessibility Guidelines. All pages validate as XHTML 1.0 and use structured semantic markup.


Accessibility References
Accessibility Software and Services
The following free tools and services are available to assist you with viewing and interacting with our hotel website:


Property-Accessible Features
Accessibility of the public entrance in compliance with the 1991 Standards
Accessible parking with sufficient width for an individual with a wheelchair to embark and disembark from ramp with sufficient distance from entrance  in compliance with the 1991 Standards
Swimming pool with a pool lift
Guide dogs and service animals welcome 
Staff will read printed/visual information to guests who are blind or have low vision 
Lobby and pool accessible to the property that feature leveled, properly sloped, sufficiently wide, without cracks or hazards and free of obstructions or unsecured carpeting characteristics in compliance with the 1991 Standards
Three mobility-accessible rooms available  in compliance with the 1991 Standards
Accessible rooms include roll-in shower, TVs with closed-captioning, wider door, pathways, wider paths to sides and in-between beds
Accessible route to the guest room available in compliance with the 1991 Standards
Springboard Hospitality Accessibility Statement
LAST UPDATED: DECEMBER 9, 2020

This accessibility statement ("Statement") applies to Springboard Hospitality, its subsidiaries and all of the hotels within the Springboard Hospitality Portfolio of Brands1 (collectively, "Springboard Hospitality," "we," or "us"). At Springboard Hospitality, we strive to deliver outstanding products, services, and experiences. We value your business and, more importantly, your loyalty. We recognize that accessibility for all is an important issue.

The Springboard Hospitality Portfolio includes, Airtel Plaza Hotel, Banyan Harbor Resort, Best Western Orlando Gateway Hotel, Best Western Plus at Lake Powell, Best Western Sonoma Winegrower's Inn, Carriage House Las Vegas, Chamberlain West Hollywood, The Getaway, Grafton on Sunset, Harbor Court Hotel, The Hideaway, Hotel Renew, Hotel Winters, Jackson Hole Lodge, Montrose West Hollywood, Le Parc Suite Hotel, Marin Suites Hotel, Maui Beach Hotel, Ohia Waikki, Pacific Monarch Hotel, Plantation Hale Suites, River's Edge Hotel & Spa, Royal Grove Waikiki, Studio City Court Yard, Super 8 Tempe, Virginian Lodge, Volcano House, White Sands Hotel, Hilton Garden Inn Denver Airport, Hilton St. Louis Frontenac, SFO Airport Hotel El Rancho Inn Signature Collection, Sedona Rouge Hotel & Spa.

Springboard Hospitality strives to maintain compliance with the World Wide Web's Consortium's Web Content Accessibility Guidelines 2.0 Level AA (WCAG 2.0 AA) on our website, and:
We have built our website using standard-compliant HTML and CSS
We have ensured that the website content is structured in a logical manner using informative headings and labels where relevant, and are usable by customers who use assistive technology/screen readers.
We have provided consistent navigation across the website
We have ensured that images have alternative texts and descriptive links.
In addition, we offer rooms with accessibility features, which may be booked through springboardhospitality.com and any of our portfolio of hotels brand websites.

Please be aware that WCAG 2.0 AA Guidelines are evolving and our efforts to comply with these guidelines are ongoing. If you would like to report any accessibility issues, please contact us at ada@olshotels.com or phone us at 818-905-9280.  We will make all reasonable efforts in order to update the page(s) and ensure their accessibility.

For direct questions regarding ADA facilities at Studio City Court Yard, please contact us at talktous@studiocitycourtyard.com or 818-789-6900.